Buying a home is a big milestone, and can be the right choice for a number of reasons. Many people choose to buy because they consider owning property to be a solid investment. Others want to create long-term stability and experience the many joys of homeownership—including the ability to customize their living space. Whatever your reason for pursuing homeownership, you'll want to determine how much home you can afford before you take the next step.
Calculating how much you can afford
Answering the question of "How much house can I afford?" isn't always straightforward, and often depends on where you're looking to buy. You might be able to afford additional square footage and some land in central Oregon, or to a lesser extent within the various Portland-metro suburbs. Comparable options in Portland or other major metro areas may be more expensive.
To understand how much you can afford, you'll need to determine:
Your household income level
Your monthly debt level
Your down payment
Local property tax rates
Closing costs
There are many free calculators online that can help you determine how much you can afford. Here's how to do it yourself:
Determine your monthly income: Add all income sources for your household, including wages, tips, bonuses, and any other sources of income. Use your gross monthly earnings before taxes.
Determine your monthly debt: Add up each of your monthly contractual obligations and debt payments (excluding your current rent). If you have bi-monthly, quarterly, or annual obligations, ensure that you factor those in as well estimating each as a monthly payment.
Calculate how much monthly debt you can afford: You can determine your current and projected debt to income ratio by taking your total monthly debt and dividing it by your total monthly gross income. Your target, or acceptable, debt to income ratio depends on your situation and, when taking on a new mortgage, may be higher or lower than the standard.
Review standard home prices in your desired neighborhood(s): Determine an estimate of home values for your minimal home needs, as well as prices of homes that include "nice to haves." This will give you a reasonable top and bottom price range of potential homes that will work for you.
Determine how much you can put toward a down payment: This is the amount of cash you can put down immediately. You may have heard that you need a down payment of 20% of the home's value⁠, and while this is a great goal, it's often unrealistic for many homebuyers⁠. Even if you don't have a down payment, you may still qualify for a 0% down home loan. Keep in mind that how much you put down will influence how much your monthly mortgage payment will be. Overall, your goal should be to understand how much you have available for a down payment, as this will help you determine what you can afford.
Estimate your interest rate or get a mortgage pre-approval: The interest rate that you qualify for can have a significant impact on your overall monthly mortgage payment. For a general estimate, look at the average mortgage rates for your credit score. For a more accurate estimate, consider getting a mortgage pre-approval, which can help take the guesswork out of determining what you may be able to afford.
Using all the above information, you can use a home affordability calculator to determine what you may be able to afford. Try this one:
Remember that just because you can afford a certain amount, it doesn't mean you have to spend that much on your home. For example, if you can afford a $485,000 home, for example, it may be better for your personal financial situation to buy a $415,000 home and apply the remainder to other debt repayment or savings goals. Your Mortgage Loan Officer can help you find a balance and get you into your new home.
Estimating mortgage closing costs
A down payment isn't the only cash you'll likely need on hand when buying a house. You may also be responsible for other expenses during the home buying process, called closing costs. As of July 2023, the average closing costs in Oregon were $4,327.
Common mortgage closing costs include:
Loan origination fees
Appraisal fees
Title search fees
Title insurance
Real estate agent fees
Local recording fees and taxes
Credit report charges
Inspection fees
Notary fees
In some cases, the home seller will cover a percentage of the fees—make sure to consider this during your home purchase negotiations. Worried about closing costs adding up? Learn more about how OnPoint can help you cover the costs of closing on a new home.
What to expect in Oregon and SW Washington
Home prices vary greatly depending on a number of factors, such as the local availability of jobs, schools, and health services. In Oregon, the statewide median home price was $498,558 as of the end of June. However, when you look at specific markets, you'll see some variation:
The best mortgage option for you depends on many factors, including the local economy, your credit score, and the size of your down payment.
What's next?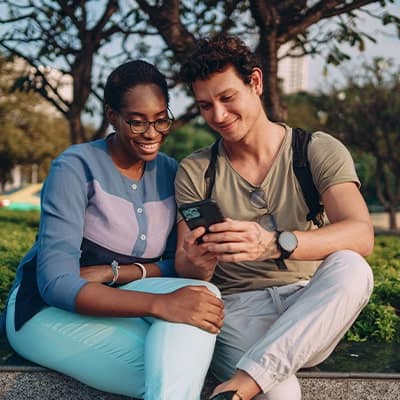 Now that you have a better understanding of how much house you can afford, it's time to determine if you're ready to start house hunting. Make sure you compare the costs of renting with the costs of home ownership and maintenance. Likewise, consider any other major purchases that might be on the horizon. These considerations will help you plan for the changes in your budget.
When you are ready to hit the housing market, it's essential to follow all of the necessary steps. Reviewing OnPoint's current mortgage rates is a great place to get started. Consider getting pre-approved for a mortgage so you can pin down exactly how much home you can afford. Once you have this information, you can start shopping for your home.
If you're looking for a partner on your home buying journey, reach out to one of OnPoint's mortgage loan officers for personalized advice on how to make your dreams of homeownership a reality.