Parents of teenagers will often notice their kids' growing thirst for independence. Helping them manage their own money is a skill that can benefit them for years to come.
There are many resources that tech-savvy teens can take advantage of to boost their financial knowledge. However, what better way to learn sound money management than through hands-on practice?
Opening a checking and savings account for your teen
If your teen is younger than 18, you'll need to help them open their checking and savings accounts, and you'll be granted joint ownership access. There are a few benefits of being a joint owner on your child's account, like keeping an eye on the balance, or tracking expenses.
Make sure your child understands the responsibilities of maintaining checking and savings accounts. For example, they need to know the minimum balance requirements for the accounts (if applicable), how to keep track of how much money is available to them, and the consequences of spending more money than what is available.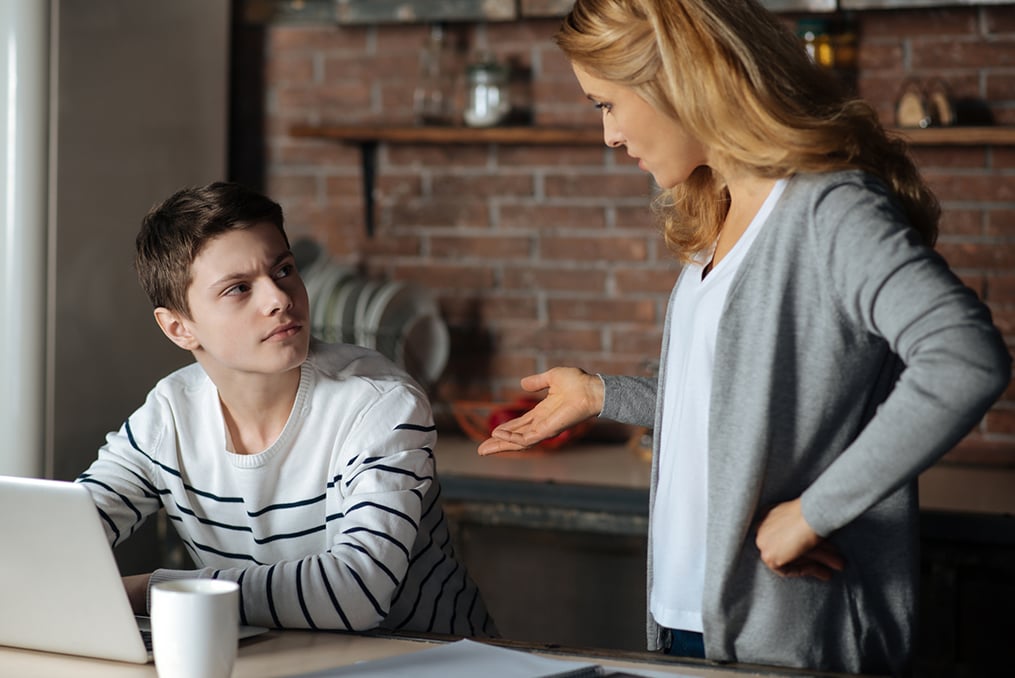 How your teen can use technology to manage money
When they first begin managing their own money, concepts like saving, budgeting and keeping track of spending, may seem like foreign concepts to teens. Tools like online and mobile banking, digital wallets and peer-to-peer payments make taking ownership of checking and savings accounts more attractive to tech-forward teens.
Show your child how to utilize these tools to their advantage, but also introduce them to more traditional methods of money management, like balancing checkbooks and creating their own budget. Learning a variety of ways to be financially responsible will help them understand how certain decisions will impact their long-term finances.
Here are some ways teens might use digital tools to stay on top of their finances:
Split a bill with friends
As an adolescent, your child will begin to spend more time with friends. Teens will begin seeking ways to get together for movies or meals, especially after earning his or her driver's license. Using a digital wallet or peer-to-peer payment functions can help them easily split the cost of an activity.
Divvying up payments among friends is one step toward understanding financial responsibility, but it doesn't paint a complete story. Encourage your teen to regularly check the balance in his or her checking account to ensure they're not at risk of over drafting. Explain the concept of budgeting for fun activities and keeping an eye on their spending habits.
Prevent overdraft charges
Your child will need to understand the importance of knowing their checking account balance before making a purchase. You might teach him or her how to balance a checkbook to keep tabs on money spent. But a tech-centric teen may find that logging into the mobile banking account, where it's easy to see how much money is available, is more their speed.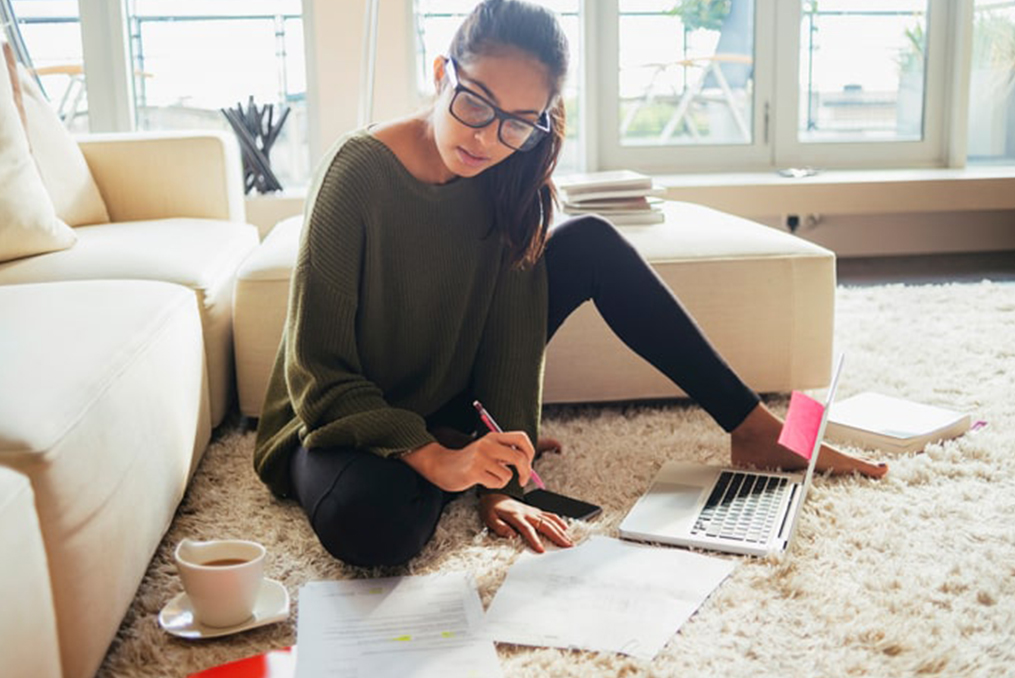 Other digital tools that are compatible with your bank can help your teen understand the long-term impact of making certain purchases. The Mint app maps out spending habits and suggests budgeting strategies, plus shows users their credit score. Each of these concepts are important for income-earning people to understand, and the earlier your child grasps these ideas, the more financially savvy they may grow up to be.
There are other ways to prevent overdraft and charges beyond keeping tabs on spending and following a budget. Show your child how to set up account alerts so he or she is notified when the checking account balance dips below a certain amount. Or, help them turn off overdraft altogether. This may mean that their card gets declined if they don't have the funds available. Even though they may feel embarrassed if they get turned away at their favorite coffee shop, they'll learn just how important it is to know their current financial situation.
Out-of-network ATM fees risk another charge that's easy to incur. Show your teen where your most convenient in-network ATMs are located, and help them use their mobile banking app to find other viable locations.
Actively save money
When your teen has some money built up in their checking account, they may make the decision to tuck some away for a future major purchase they're saving for, such as a first car. Their mobile banking app will make it easy to transfer money from checking to savings, giving them an active role in their savings progress. Automated savings deposits are also an easy way to regularly direct money into savings.
Explain the concept of "paying yourself first." This doesn't mean spending money on fun purchases immediately after receiving a paycheck. Instead, this means allocating a portion of your income to the future by way of stashing it in a savings account. Illustrate the importance of having long-term savings goals, including building up an emergency savings account in addition to saving for large personal purchases.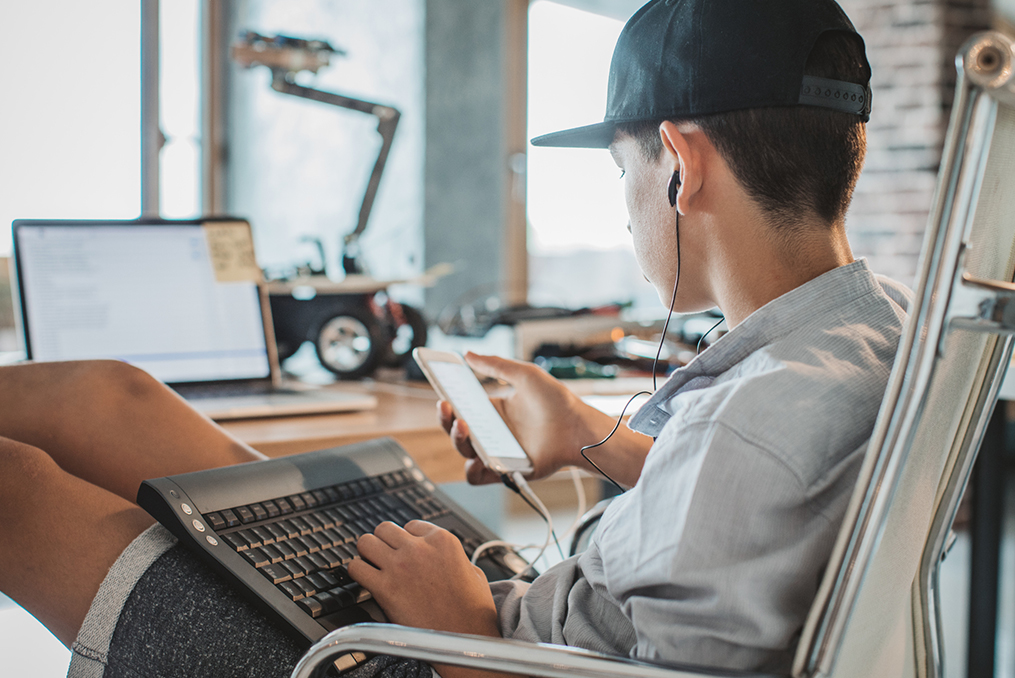 You might draw on your own experiences to help your child understand saving better. If you own your home, talk about how you had to save for a down payment. If your child has seen you make a car purchase, say how you made the decision to get a new car, how you determined your budget and the process you took to ultimately make that purchase.
Cash paychecks
Your child may have a job where they receive paper checks at work or in the mail. Using a mobile banking app's mobile deposit feature, he or she will be able to deposit money into a checking account. This will give your child a feeling of ownership over the money earned and how he or she uses it.
Even though your child may prefer to deposit checks electronically, it's not a bad idea to take a trip to your local credit union branch to cash a check in person. The physical transaction of handing over a signed paper check and receiving an envelope of cash can give your child a stronger impression of what's really happening when they snap those photos with their mobile banking app. It can also be a way to reduce the detachment some people feel from their money when it's digitized and intangible.
OnPoint's new Digital Banking is a great place to get teens started with managing their own money. Learn more about how you both can get the most from OnPoint's updated Digital Banking with our Digital Banking Guide and video tutorials.