The OnPoint spotlight is an ongoing blog series that highlights our employees and takes a closer look at the drive and personality of individuals on the OnPoint team. It is one way we show our appreciation for their hard work and achievements while helping our community get to know the people who make things happen here at OnPoint.
This week's employee spotlight is Richard Masotto, Assistant Branch Manager at our recently opened Fremont & Williams Branch. "Richie" joined OnPoint as a Teller in 2011. He has served members as a Member Services Representative, Member Relationship Officer, Teller Coordinator, Branch Operation Supervisor and an Assistant Branch Manager at two different locations.
Here is what he had to share about his life and experiences at OnPoint:
Tell us a little about yourself.
I have lived in Portland for just about 12 years and absolutely love it here. I love spending time with friends, traveling and making others laugh with my terrible puns. I have a love for quirky socks, visiting breweries and wine bars. My lucky number is 23, favorite color is green, I LOVE giraffes, and I have always wanted to be a part of the royal family — I even woke up at 3 a.m. to watch Harry and Megan's wedding live.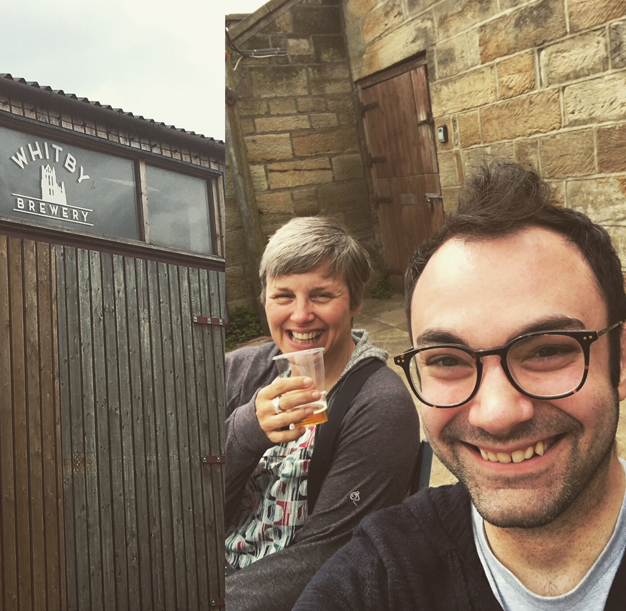 What were you doing before joining OnPoint?
I've been in banking since I was 19. Before OnPoint, I worked as a Member Relationship Officer at Advantis Credit Union, and before that, Assistant Manager with Chase in California.
What is something you would like to share about your history with the company?
From day one, I felt this was the right place for me to start my career. OnPoint's culture aligns with my own personality and goals: to help the community I am a part of and to help others with their financial wellbeing. From my first day in orientation, I've been known for saying that I want to be CEO of OnPoint someday, and that is still true to this day. What we accomplish for our membership on a daily basis is an inspiration. I want to continue to be a part of that culture and be an advocate for our growing connection to the community. My goal for my new role, and this branch, is to connect with the new Fremont neighborhood by introducing our team to this community and helping to build lasting relationships with the people we serve. I am very grateful for the time I have spent with the Lloyd Center Branch and Stadium Branch teams, and I can't wait to grow the new Fremont & Williams Branch team.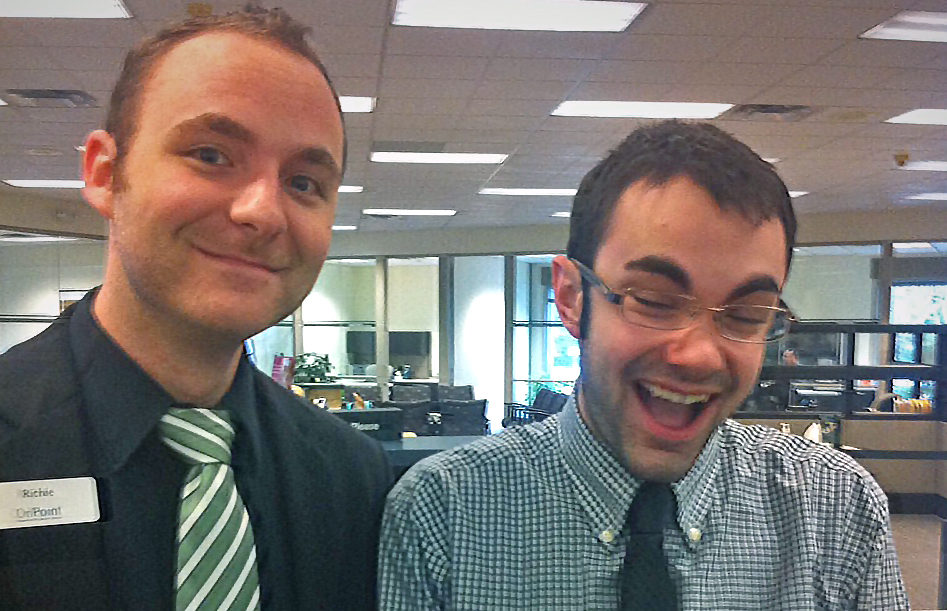 How would your family and friends describe you?
I have an odd talent (if you want to call it that) where I can create a pun out of almost anything at any given moment (whether it's the best time or not to do so in a conversation). Also, my general sense of humor would definitely be something my friends and family would be quick to point out. A personal favorite: what does a vegan zombie eat…? GRAIIINS!
Who was your most influential schoolteacher?
I have been so lucky to have many influential and inspirational teachers in my life that it is very difficult to pick just one. Mr. Hampton was my high school science teacher, and I would have to say he invested the most time with me as I wanted (from a young age) to be a science teacher. He even allowed me to help him set up for labs as well as other class quizzes and tests.
What is your favorite travel spot?
The United Kingdom! I have been once last year and plan on going on another London adventure this November. Exploring such a culturally rich city by myself has been one of my biggest steps outside of my comfort zone where I had a chance to grow my sense of adventure. The history of this country is amazing; I enjoy seeing the various works of art from hundreds of years ago. The food is much better than people think, and the pub scene is the best. I am eagerly waiting to hear when we are going to expand to England, though I will focus on the new Fremont & Williams Branch for now.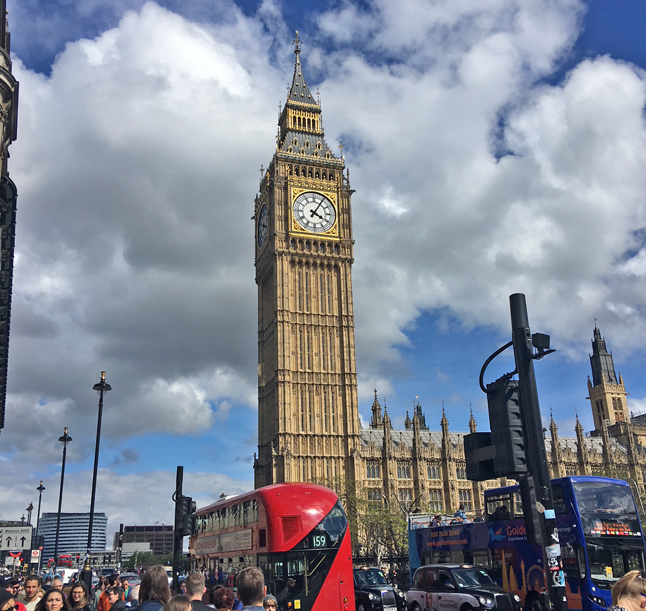 What are the values that drive you?
For me, helping others is something that I strive to do daily. Working for OnPoint has really allowed me to tap into this, as I help not only our amazing staff learn and grow, but our members as well. Building relationships with members from when I was a teller to today, I get to see how they have achieved their financial and personal goals from purchasing their first homes or setting up starter savings accounts for their growing family. These connections have given me great satisfaction in the work I do, and I really feel lucky that I get to build on those connections each day.
What sorts of challenges do you enjoy?
I really like tackling new challenges daily. Working here provides constant growth for me as I learn – or teach – something new every day, with either staff or members. Helping people achieve their financial goals really gives me a sense of pride. I strive to learn new ways to help others as our products and services evolve.
What is something you would like people to know about your team?
I want people to know how much goes into working in retail banking. My team is responsible for knowing an extensive amount of information in order to maintain excellent member service; I'm proud that they continually deliver and make improvements every day. Career development is one of my favorite things in my role, and my teams (past and present) put a lot of focus into their growth either within the credit union structure or in furthering their education while working hard here.