Understanding personal risk tolerance is an essential step in developing a well-informed investment strategy. All investments come with some level of risk, and how much (or little) stomach you have for risk affects your approach to investing. In an ideal world, investors would love to get the best possible returns without putting their investment at risk. However, risk and reward are part of any investment strategy.
Risk tolerance isn't a static consideration, as your tolerance for risk can and should change over time. A Financial Advisor can help you find the right balance between risk and potential returns to create an opportunity to reach your overall investment goals. Here's what you need to know about risk tolerance, including when you should evaluate or reevaluate yours.
What is risk tolerance?
Risk tolerance is essentially the degree of volatility in investment returns that an investor is willing to withstand—or tolerate—over time. Simply, it's how much you can stand to lose in the short term. Over the long term, the overall market historically follows an upward trend. However, in shorter time frames, days, months, or even years, the market can fall into a decline. Many investors' error is when they leave a market on a decline and reenter after the market has rebounded. Selling assets at a low point to only to buy back at a higher price often can lead to a long-term financial setback.
How much risk an investor can tolerate varies widely from person to person and is determined by various factors. People are influenced by the news, friends and family, their gut, and by emotional connections to particular investments or money in general. The most considerable influence on risk tolerance for your retirement accounts should be driven by two factors: time to retirement and the retirement goal.
What is risk capacity?
Whereas risk tolerance evaluates your preferences to determine how much risk you're comfortable taking on, risk capacity calculates what amount of risk you must accept based on your financial goals. By ignoring how you feel about risk, risk capacity shows what it will take to achieve your investment goals. Typically this involves taking on more risk earlier and then lessening amounts of risk as you near retirement age. Ultimately how much risk you take on with your investments is up to you, as investing does not guarantee returns. However, if your current investment strategy and your retirement goals don't align, you will likely need to either change your approach or adjust your post-retirement lifestyle expectations. The sooner you start planning your retirement, the more flexibility you'll have to adjust your plan as your investments mature.
In many cases, the wisest investment strategy doesn't follow either risk tolerance or risk capacity blindly. Instead, a sound strategy will focus on achieving your goals and consider changing circumstances throughout your lifetime.
How to assess and manage your risk tolerance.
As you consider how much uncertainty you're willing to accept, the key here is asking if you can "sleep at night" knowing that your account balance is down.
Every investment comes with some risk, and there is a chance that an investment will not provide a positive return, especially over the short term. Typically, the closer you get to retirement, the lower your risk tolerance will become. Withstanding short-term losses is possible with decades left before you leave the workforce. As you enter your golden years, ideally you'll be in a position to decrease your exposure to market volatility. However, if you've still got some investing ground to make up before retirement, you may need to accept additional risk for the opportunity to reach your retirement goals.
One critical role of a Financial Advisor is to be a check on emotional reactions. By working with an advisor with a goal mindset, you and your advisor can develop a plan that accounts for market volatility. So when markets get rocky—as they tend to be in the short-term—a Financial Advisor can help you stay committed to your long-term financial goals by avoiding the pitfalls of selling when markets are low. More often than not, sticking with your plan is the best strategy.
Evaluating your risk tolerance.
Various factors will affect your answers to all of these risk-related questions. Below are some of the factors that commonly impact personal risk tolerance:
Time: Early on in life, you have ample opportunity to adjust your lifestyle, expectations and make significant contributions to your plan during the coming decades before retirement. The options you have early in your investor lifecycle allow for greater risk tolerance levels because you have time. Later in life, you have a better understanding of where your investments stand and can either reduce risk or increase risk depending on how far you are from your goal and how long you have to reach it.
Lifestyle: What you want out of life changes over time; you may come to find that you either can't or don't enjoy the same activities in retirement as you did in your early adulthood. Maybe you no longer plan to travel. This kind of shift in lifestyle could save you money in retirement. Conversely, suppose you saved for retirement intending to live in-home with your children but come to find that you would prefer to live independently and travel. In that case, this could lead to the need to pursue more aggressive options late in life.
Health: Understanding your health and your family's health history can give you a good foundation for planning for your healthcare needs in retirement. However, things change—you can end up being significantly more or less healthy than you anticipate early on in your financial planning—which could impact your risk tolerance and risk capacity.
Legacy: When planning for retirement, you may or may not wish to have money left over for your family when you pass. As your income and family relationships change over time, so may your estate planning. A change in plans could lead to a desire to take on more risk to grow assets or take on less risk to protect existing investments.
Emotions: How you feel about your money and your lifestyle will change through the decades. Your emotional connection with your finances in your 20's is different than in your 60's. Managing fluctuations in emotions and focusing on your unique financial goals is an essential role of a Financial Advisor.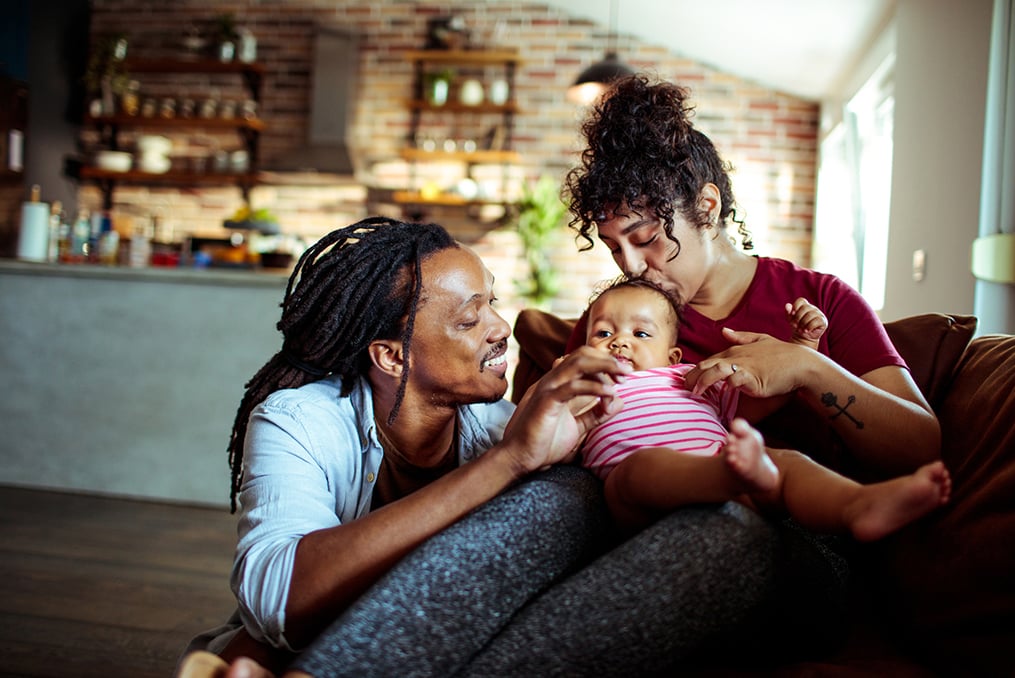 When should I reevaluate my risk tolerance?
Many factors can affect your risk tolerance. It's a tricky balance to determine when you should reevaluate your plan or sit tight. Hearing something in the news can cause a panic sell or the fear of missing out on a new opportunity. Often, these can trigger changing your plan on a whim which could be detrimental to your long-term goals. However, there are several life events that trigger when you should check in with yourself and reevaluate your risk tolerance—typically when you have money in motion. Here are some of the financial situations to be aware of when evaluating changes in your risk tolerance:
Family events: Marriage, divorce, growing your family, moving, or losing a family member can all impact your immediate finances, long-term financial needs and personal goals.
Healthcare needs: Some changes in health are wake-up calls that impact long-term financial goals, while other health events cause significant increases in living expenses or decreases in earning potential.
Career changes: A significant career change may impact your income positively or negatively and could ultimately affect your risk tolerance.
Major windfall or unexpected expense: Receiving a windfall or experiencing a large emergency expense could impact your risk tolerance. Most one-time events are not likely to change your overall risk tolerance, but significant shifts in your financial outlook deserve more consideration and could affect how much risk you accept.
Retirement saving milestone: As you get older and your investment goals come closer, review your risk exposure and make the appropriate adjustments. As you get closer to investment goals, your timeframe for those goals decreases, and so might your risk exposure.
Consult with a financial advisor to assess risk tolerance.
Reviewing risk tolerance is just one aspect of getting your finances in order. In addition to evaluating your risk exposure, it's also good to review your overall financial situation and investment strategy periodically. Most people find that a yearly annual review is good for them, and reevaluating risk tolerance should be part of this review.
When reevaluating your risk tolerance, make sure you consult with a Financial Advisor. During a free complimentary consultation, a Financial Advisor can help you review your current investments, evaluate your risk while keeping your retirement goals in focus, and enable you to understand your risk tolerance while targeting each of your long-term financial goals.