Choosing a compatible Financial Advisor is critical to long-term financial health. It can feel daunting to put your finances in the hands of a stranger, and finding an investment partner who is a good fit for you and your family may take time. Still, it's worth it. Finding a Financial Advisor who is both qualified and personable—someone with whom you can build trust and rapport over the long term—is an excellent foundation for financial success. However, what should you ask a Financial Advisor before discussing your investments and personal finances?
Discussions about your financial goals, retirement planning, asset protection and investment services are vital, and neglecting these critical conversations could be costly. Preparing for a conversation with a Financial Advisor can put you in the driver's seat to meet your financial goals. Ask these eight questions during a financial planning consultation:
Are you a fiduciary?
Anyone in a fiduciary role acts on behalf of another person or entity, and must place client interests above their own. A fiduciary must always act in good faith and perform duties legally and ethically. Additionally, they must:
Operating as a fiduciary isn't necessarily the case for broker-dealers, stockbrokers and insurance agents. Ensuring that the person you choose to manage your investments is a fiduciary will establish a solid foundation for your long-term financial outlook.
What is your background and training in managing investments?
Aside from the necessary licenses to act as a registered investment representative, your Financial Advisor may have varied degrees of education, certifications, and experience that make them a well-informed Financial Planner. Would you feel more comfortable with a Financial Advisor who has experience as a stock analyst or someone with a graduate degree in economics? Specific degrees might be less important to you than a history of excellent service and performance. Does a background as a tax accountant add to your comfort level? Is a record of employment with highly-rated investment firms important? Developing a list of your preferences is a good start. Ultimately, an advisor's experience should match your needs. There's no perfect answer, and you may be surprised to find that the best fit for you isn't what you anticipated.
What certifications or licenses do you hold?
Financial Advisors can achieve myriad certifications that recognize their abilities in certain areas of investing, financial planning and investment services. It is advantageous to find a financial partner specializing in areas most relevant to your needs, or someone who understands areas of growth and development that may be relevant to you. Ask each candidate about the certifications and licenses they hold. Unless you have an incredibly complex investment portfolio, it's not necessarily about finding an advisor with the most licenses and certifications, but rather finding someone with the knowledge to help you build toward your goal.
Some examples of relevant licenses are:
Certified Financial Planner (CFP®)
Chartered Life Underwriter® (CLU®)
Chartered Financial Consultant® (ChFC®)
Chartered Retirement Planning Counselor (CRPC®)
Retirement Income Certified Professional® (RICP®)
Accredited Investment Fiduciary (AIF®)
Wealth Management Specialist (WMS)
Securities licenses Series 6, 7, 24, 26, 53, 63, 65, and 66
State Resident Life and Health Insurance License
Understanding which relevant certifications an advisor holds can help you find a partner that is trained to meet your specific financial goals and needs.
Do you offer Socially Responsible Investing (SRI) or Environmental, Social and Governance (ESG) investment options?
Today, considering the planet and future generations has become a critical component in investment planning strategies for many investors. There is a growing desire for financial planners and investment advisors to provide ethical and socially responsible investment options in addition to investment opportunities that traditionally focus solely on financial gain.
Ethical investing is an option that allows you to take personal values into account when making investment decisions. Suppose you want to ensure that your investments support companies that follow ethical standards that are in alignment with your own. In that case, you will want to work with a Financial Advisor with the tools available to make this process seamless. The most challenging aspect of establishing a socially responsible investing plan on your own is the amount of time you're willing to invest in researching individual companies. The process can be arduous. Fortunately, some Financial Advisors have access to critical resources that can help sift through the data to easily make sustainable investing part of your financial plan. If ethical investing is important to you, ask your advisor what options they have available before committing to using their services.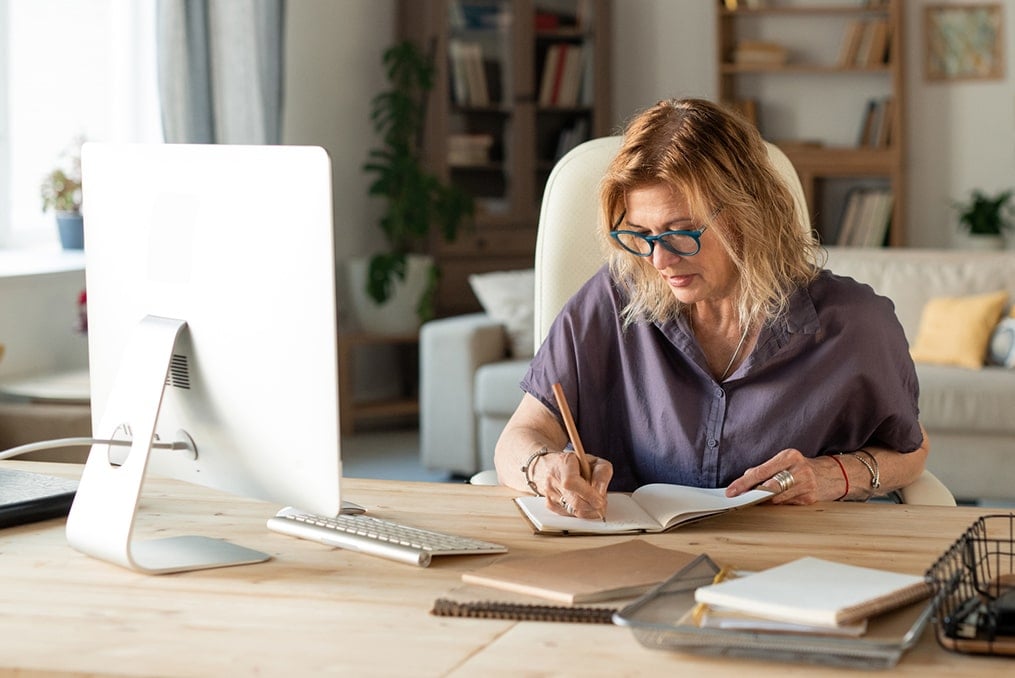 How often can I review my investments, and will I receive investment reports?
How often and to what degree you prefer to be involved with your investment accounts varies widely from one person to the next. Some people check their investments daily, while others may not check for months or even longer. Whether you're hands-on or prefer the set and forget approach, you will want to understand which options are available to you and how your advisor plans to review your accounts. Some advisors send monthly personalized snapshots of financial status; others supply quarterly synopses. Some will meet with you annually to discuss the details of your plan and determine if any adjustments are necessary. The key is to understand how you and your advisor will communicate about your plan and that you're comfortable with the cadence.
What is your investment philosophy?
Asking about a Financial Advisors' investment philosophy will help you determine if their approach aligns with your current needs and goals. There are multiple valid philosophies and investment strategies that may include growth vs. asset retention, balancing cash with stocks and bonds, real estate and metals as alternative investments. An investment philosophy may include several strategies and competencies but is always predicated on your individual situation, goals and needs—be that handling an inheritance, passing wealth to heirs, minimizing taxes, or creating a disciplined plan with a changing risk tolerance. It may also cover communication style and approach to managing emotions and what to do during times of market volatility. Your goal is to find an advisor with an investment philosophy that best aligns with your goals, money habits and personal tendencies.
What do your clients appreciate most about working with you?
Understanding what a Financial Advisor chooses to highlight about themselves is essential to understanding their character and investment approach. Because there are many ways to achieve a successful investment outcome for a client, success often comes from solid communication, honest relationships and understanding. Does the advisor highlight how they have a knack for finding investment strategies that deliver beyond expectations? Do they focus on their relationship with clients, being personable and conscious of their client's needs? Do they take notes of each client interaction and conversation? Or do they do more talking than listen to their clients? When evaluating the advisor's personal story, pay close attention. Additionally, think about if what they share reinforces their investment philosophy.
What happens if you can no longer manage my investments?
In advance, you'll want to know that there is a contingency plan in place to service of your account in case of an illness, incapacity, death, retirement or departure of the Financial Advisor. What is the transition plan for your investments? Will you be assigned someone new? Will you be notified of the change? If you're working with an individual rather than a team, it's important to know your options and what kind of timeline would exist for moving your account.
Understanding your financial advisor as a person matters for your investments.
Choosing a Financial Advisor is an important and personal decision. Individual styles differ, and what is vital to you and your family may seem frivolous to another. Although some of the above questions may seem casual and might not necessarily give you insights about your eventual investment strategy, they can help you determine who you can trust with your money, and your future. Planning for a secure future starts with a solid foundation of communication between you and your Financial Advisor and shouldn't be taken lightly. You'll be entrusting this person with your financial goals that likely include plans for a comfortable retirement, funds to enjoy life, savings for emergencies, and potentially a legacy to pass along to your family.
Take the time to consider your choice. Never hesitate to get a second opinion if your current advisor doesn't live up to expectations. No matter what your current financial situation might be, it's never too early to begin planning for a secure financial future. Starting with open communication and transparency is key, and if you're looking for some insight into your current investment strategy, consider connecting with a local Financial Advisor.