The OnPoint spotlight is an ongoing blog series that highlights our employees and takes a closer look at the drive and personality of individuals on the OnPoint team. The employee spotlight is one way we show our appreciation for the hard work and achievements of our team. Also, we enjoy giving our community the chance to get to know the people who make things happen here at OnPoint.
This week's employee spotlight is Kayley Edwards, Branch Operations Supervisor at our 205 Place Branch. In 2008, Kayley joined OnPoint as a Teller at our Kruse Meadows Branch—and has since served in multiple roles throughout the credit union including as a Member Service Specialist, Indirect Loan Officer, Member Service Representative, Member Relationship Officer, Member Service Specialist – Tech Support, Loan Closer, Indirect Relationship Officer and Teller Coordinator! Wearing many different hats has allowed Kayley to learn the ins-and-outs of financial services, making her an incredible resource for members and teammates.
Here is what she had to share about her life and experiences at OnPoint:
Tell us a little about yourself.
I am a wife and mother and my son is my pride and joy. He is incredibly smart, super high energy and constantly keeps us on our toes. Nothing gets past him without him questioning the situation. He also started pre-school this year, and the conversations my husband and I have with him amaze me—I have to remind myself he is only four.
My husband and I have been together for 15 years as of October. I was working at a local coffee shop and he was a regular. It's funny how life works the way it does. If I had never been hired there, would I have met him? Would our worlds have overlapped? I am so thankful I met my soulmate at such a young age.
Which sports teams do you root for?
Go Ducks!!!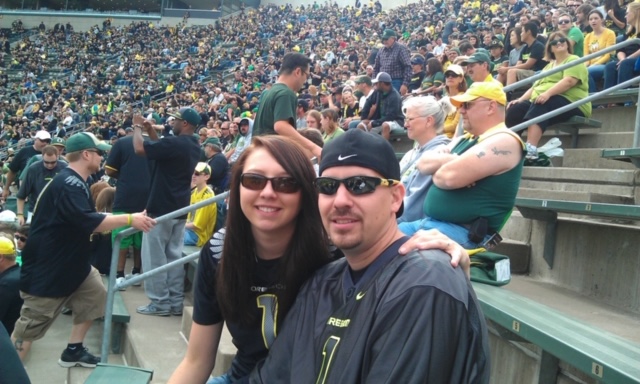 What were you doing before joining OnPoint?
I worked at Costco for four years prior to working at OnPoint. I was considered a "front end" employee, but I was consistently helping other departments. I was even certified to work in Optical. I worked part-time while finishing my degree.
What would you like to share about your experience so far at OnPoint?
I love lending and operations. When I came back to work after having my son, my goal was to become a Branch Operations Supervisor by my 10-year anniversary at OnPoint. While I was at the Clackamas Corner Branch as a Teller, the team helped me re-acclimate to branch life. Next, I was Teller Coordinator at the Sellwood Branch for a little over two years, and I can't thank the team enough for all of their help and support. They believed in me and gave me the confidence to reach my goals. Thanks again Tara Cunningham, Richelle Connolly, Nicole Harmon, Denise Ingebretson-Tetz, Treena Surratt and Michael Noren!
I also enjoyed dressing up for Halloween with my team at the Lloyd Center Branch when I was a Member Service Representative—such fun times!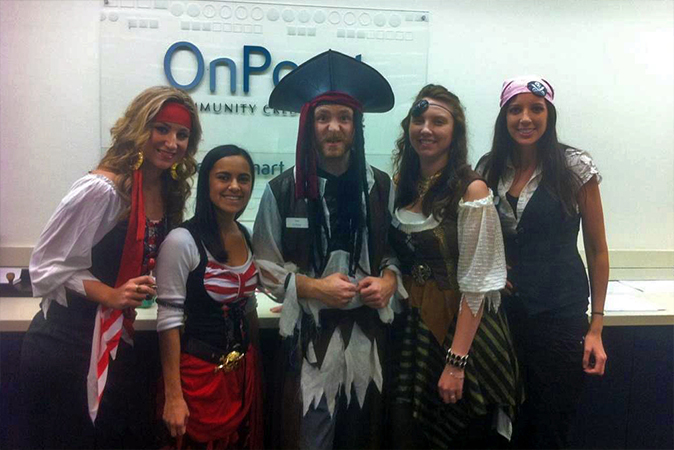 What is your "hidden" talent?
I am a first-degree black belt in Tae Kwon Do. I haven't been actively involved for about 11 years now, but I still have a mean roundhouse kick.
What are your favorite hobbies or activities?
I love photography and have always wanted to be a professional photographer. It has been a passion of mine since I was a little girl. I have collected many cameras over my lifetime—some of which require film that's no longer made.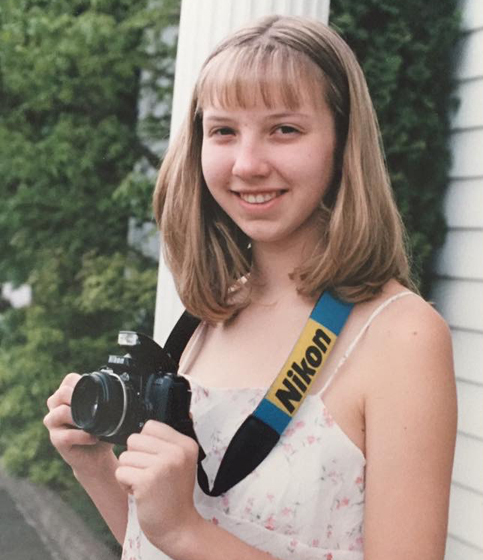 I enjoy taking pictures of people, getting perfect angles, the right light, and natural smiles and facial expressions. I have taken photos for weddings, engagements and of my family. When I was about 13, my mom's best friend asked if I would take some pictures at her wedding. To this day, she has them framed and hanging in her home. It makes me incredibly happy to know that I was able to capture those memories for their family.
What is your favorite family tradition?
My in-laws are HUGE Halloween and Christmas fans. Every year, they decorate the inside and outside of their home from top to bottom. For Halloween, my husband and father-in-law create new and improved displays to decorate the front of their property!
My father-in-law takes Christmas tree decorating very seriously as well—it was so meticulously thought out that if you shook the tree, none of the ornaments would touch one another. Here's a photo of our Halloween decorations this year, and his tree from last year: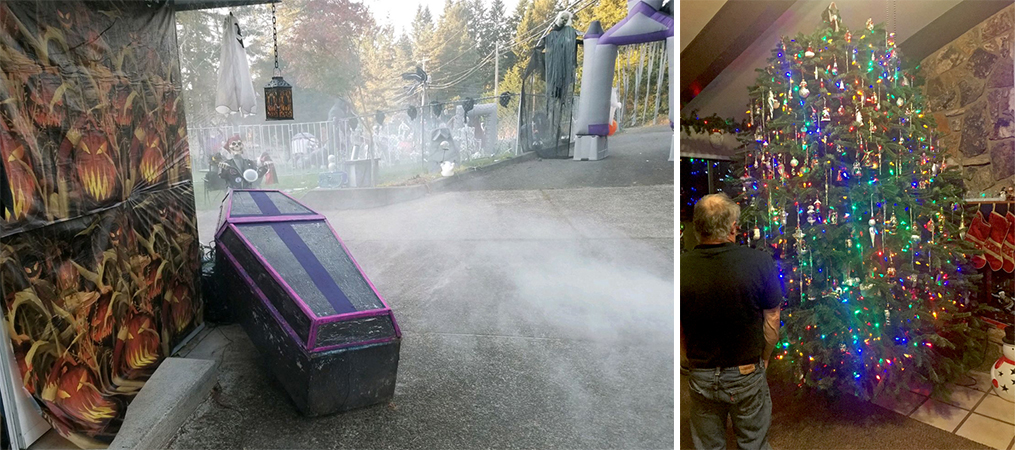 What are your career aspirations?
One day, I would like to be an Assistant Branch Manager. I love lending and making lending decisions for members. Every application tells a different story and I enjoy being able to help our members reach their financial goals. My current position offers an abundance of growth opportunities in many different areas. In the future, I would also love the opportunity to become a Credit Administrator.
Is there anything else that you would like to share?
I'm a pretty easy going person. My previous manager, Denise, taught me a long time ago that we need to try and find ways to say "Yes". I took that to heart and I apply that concept to the way I live my personal and my professional life. I'm always here to help, to listen, offer advice and jump in where I'm needed.
Interested in joining our team? Check out our current open positions.