In 2010, Ralph Shafer and Dave Pershing decided it was time to go into business for themselves. Along with Teresa Shafer, Ralph and Dave took their combined 40 years of experience in the heating and cooling industry and founded Ultimate Comfort in a small home office.
A decade later, Ultimate Comfort operates from a commercial building in Clackamas with eight employees who serve the communities of Portland and the Vancouver Metropolitan Area. Early on, they chose OnPoint as a financial partner, and they haven't looked back since.
The spirit of entrepreneurship guides Ultimate Comfort Heating
When Ralph and Dave started Ultimate Comfort, they wanted to create a company that provides high-quality products and services. Exceptional customer service was—and remains—the core value of the business. The experts at Ultimate Comfort put their customers first, and they're committed to helping homeowners and businesses to solve heating and cooling issues with the best possible solutions.
To ensure that every job meets customer expectations, Ralph emphasizes communication in his management strategy. He's not one to sit back at the office while his teams are out in the field. Ralph stops at job sites throughout the day to keep a close eye on his employees' quality of work. He's even known to dig ditches and climb up into attics when needed.
Ralph is considering retiring in 2025, and he's working to ensure that his legacy of quality service and teamwork remain central to the business. He only has one regret when it comes to his career: not going into business for himself sooner. However, the experience he and Dave gained working for others has made Ultimate Comfort a major success.
A lasting partnership with OnPoint
When Dave, Teresa and Ralph started Ultimate Comfort in 2010, they were working with a national bank. The company needed a vehicle loan for a new van, which was essential for growing their business. However, the bank would not consider the business for vehicle loans based on policy. That's when the Ultimate Comfort team decided to look for a new financial partner.
With OnPoint, Ultimate Comfort found a local partner willing to move the business forward. OnPoint made it easy to get that initial vehicle loan, as well as company credit cards. The business grew over the years, and OnPoint was there to provide support when needed.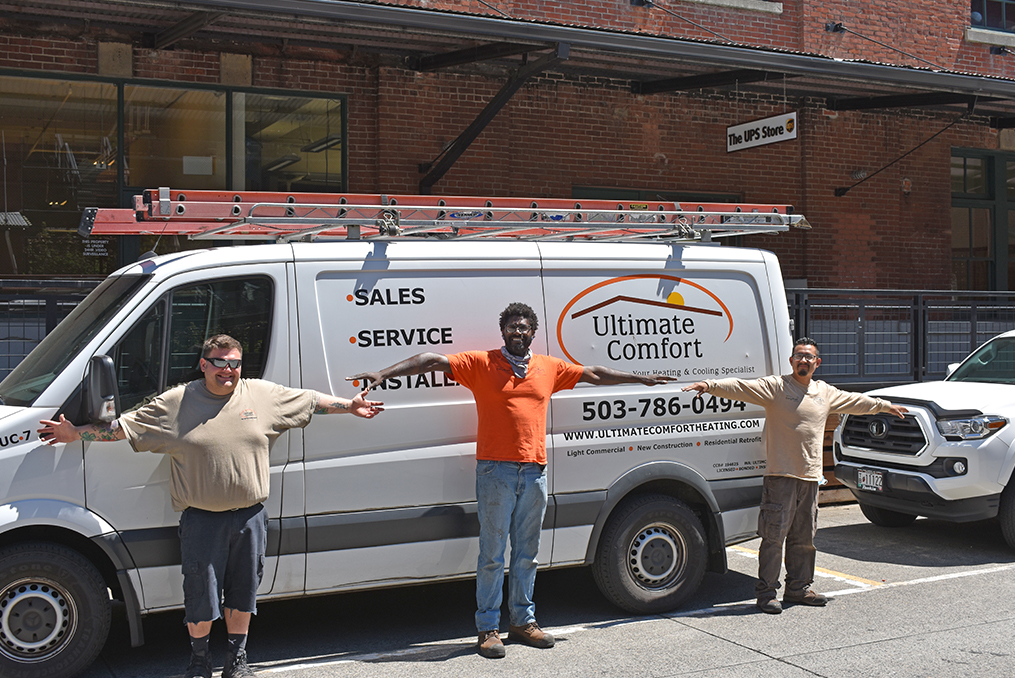 Fast forward to 2020, the COVID-19 pandemic came to the Pacific Northwest. Like many small businesses, Ultimate Comfort experienced an immediate drop in service requests. To keep the company going, they were forced, like many others, to make the hard decision to lay off some of their employees. As soon as government aid became available, the leadership at Ultimate Comfort saw an opportunity to regain their valued employees. They went to their partners at OnPoint and obtained a Small Business Administration (SBA) Paycheck Protection Program (PPP) loan. With these funds, Ultimate Comfort was able to hire back all of its employees.
As the Portland and SW Washington communities continue to recover from the economic hardships caused by the pandemic, businesses like Ultimate Comfort offer a ray of optimism. When you see an Ultimate Comfort van driving down your street, you know it represents a company that provides honest recommendations, fair pricing and quality service.