The OnPoint spotlight is an ongoing blog series that highlights our employees and takes a closer look at the drive and personality of individuals on the OnPoint team. It is one way we show our appreciation for their hard work and achievements while helping our community get to know the people who make things happen here at OnPoint.
This week, we are excited to officially welcome a brand-new team to OnPoint—our Retail Support Line! Launching this team is an important step toward improving the member experience. Take some time to get to know Kim Swaney, Monica Almroth, Nate Meignein, Brady Casper, Kris Cruse, Hana Krafft and Leticia Salas Caro.
Kim Swaney—Retail Support Manager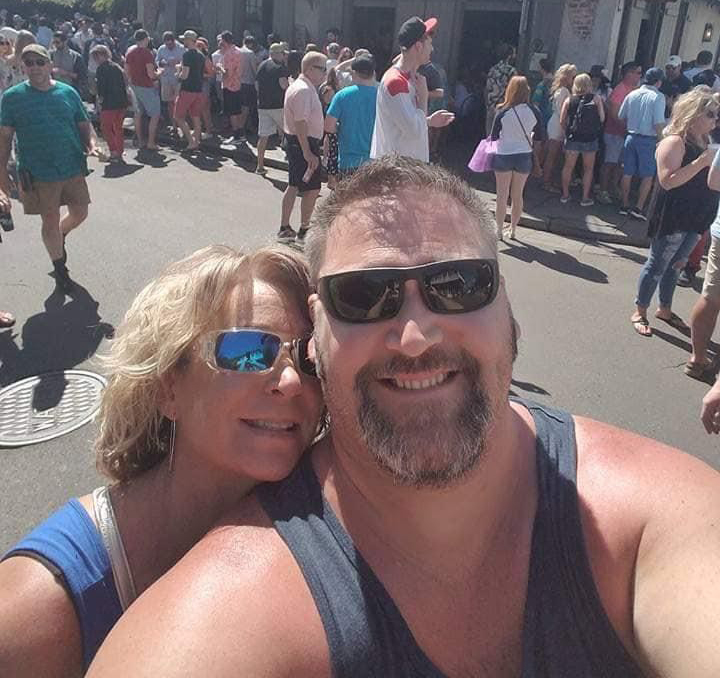 Tell us a little about yourself.
I started at OnPoint as Floater Teller in 1993 and have held most branch jobs since then. The most recent would be Branch Operations Supervisor, Assistant Manager and Branch Manager. I am driven by helping staff and management in any situation and have been working as the Retail Support Manager for several years now. I feel the Retail Support Line is an extension of what I have been doing, and now we have a team to assist our branches. The amazing people who are part of our new team are committed to helping OnPoint and our branch teams feel supported. They are truly a fun and great group of people—we could not be more excited for this amazing group to start a new department at OnPoint. I believe this group will be a game-changer, and we cannot wait to deliver exceptional service to our employees!
What are your favorite hobbies or activities?
I love to travel! Give me an adventure vacation or a relaxing beach in the sun and I am there. Isla Mujeres, Mexico and New Orleans are some of my favorite locations. I also had an amazing time in Japan vacationing with my nephew. When I'm not traveling, I love hanging out with my dogs. They love you no matter what and are super cute.
Monica Almroth—Retail Support Line Lead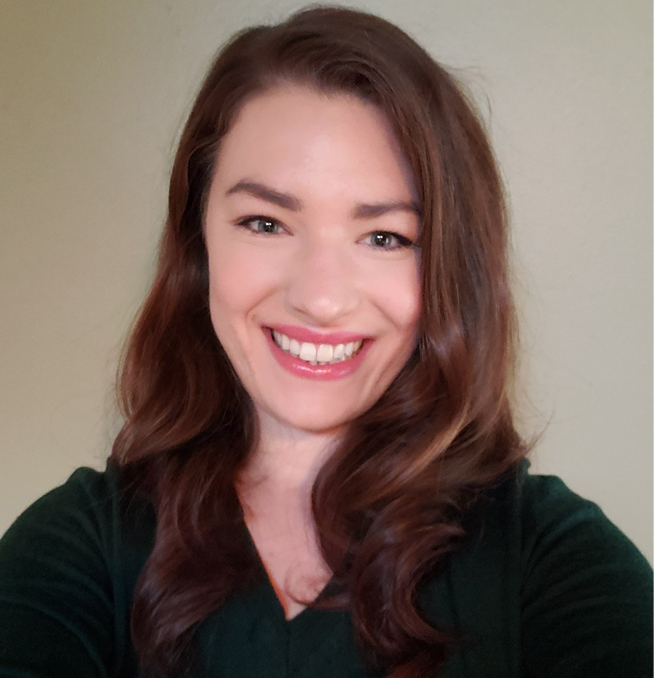 Tell us a little about yourself.
I am a quirky person who loves to spend time outdoors with my family. I live in SE Portland with my husband, Steve and wonderful dog, Heidi. I started at OnPoint in 2009 as part of the Member Services team and then became the Assistant Branch Manager at our NW 27th and Vaughn Branch. Pioneering a new department is exciting in itself, but I am thrilled to use my call center and branch skills to offer the best service and support to branch employees seeking assistance. I am so happy to have the opportunity to be a part of this team and see its ongoing success and overall impact.
What is your favorite season?
Deciding on a favorite season is challenging. I love living in the Pacific Northwest because we get to experience all of the seasons. I love fall and winter as there is something so comforting about the holidays, but I must say summer is my favorite when it comes down to it. Since I love to spend time outdoors, you cannot beat camping season!
Nate Meignein—Retail Support Line Lead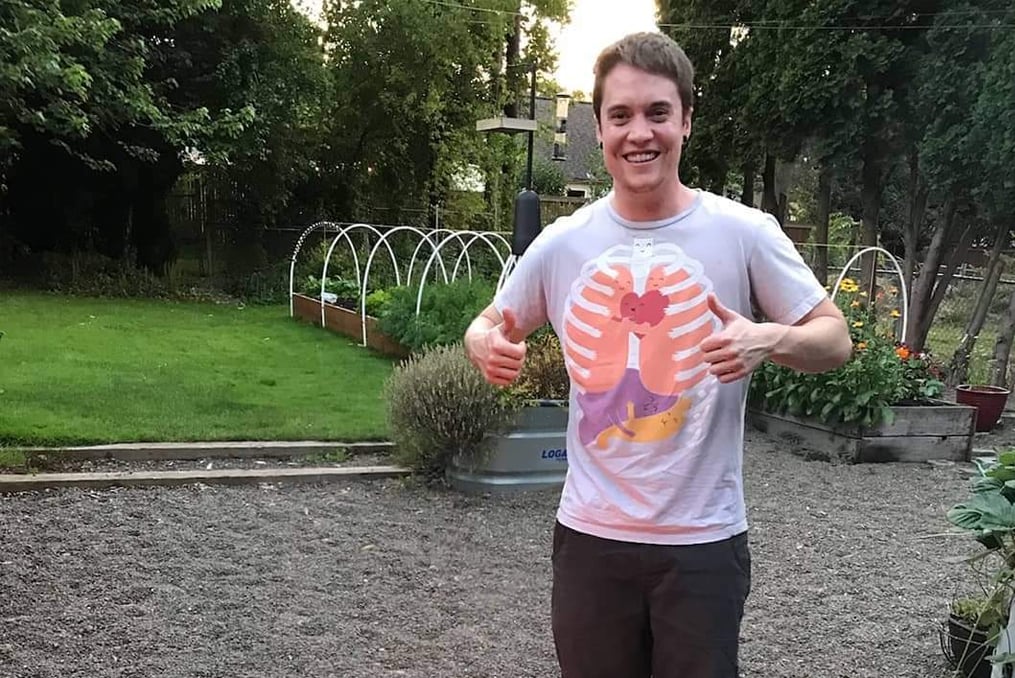 Tell us a little about yourself.
Before I started at OnPoint, I was working in Colorado as a scheduling forecaster. When I moved to Oregon, OnPoint was my first job! I began as a Member Services Representative, then worked in Account Support and now I get to be a part of this new Retail Support Line! I love how OnPoint develops its employees and I feel very fortunate to have been able to grow. In my spare time, I work on our new house with my girlfriend and hang out with our furry buds.
What's your favorite part about being on the Retail Support Line team?
We get to help build the community of OnPoint by providing quality service to our retail staff. Plus, we have the opportunity to build relationships with so many of our employees.
How old is the oldest pair of shoes in your closet?
I have a pair of Chaco sandals that have been in my closet for the last 13 years. I still wear them sometimes!
Brady Casper—Retail Support Line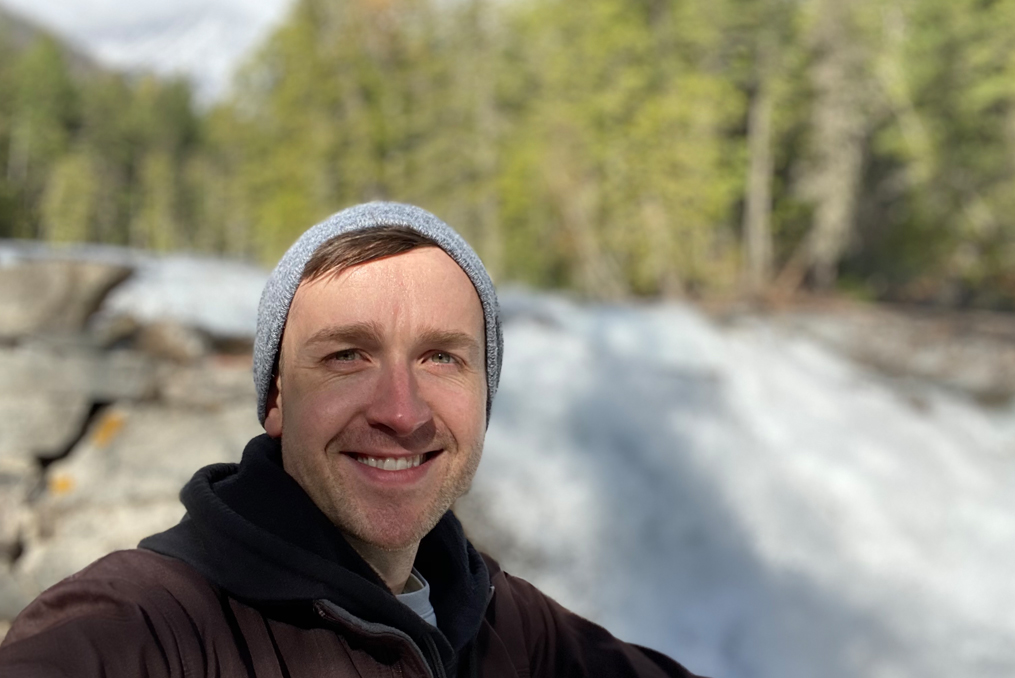 Tell us a little about yourself.
I am a PNW native who loves rain, hikes and talking too much. You can often find me watching YouTube videos to learn how to do something that I will never need to know. Carbs are my entire life and if you need a good vegan restaurant recommendation, I'm your guy! In fact, I managed a small restaurant in Camas, Washington for 11 glorious years. I enjoyed the fast pace and constant change that comes with working in food service. I often say that people care most about two topics—money and food. Before joining this new department at OnPoint, I was a Teller Coordinator at our Rose City Branch. I loved our little branch and the strong connection we had with each other and the community.
What's your favorite part about being on the Retail Support Line team?
I am excited for the opportunity to promote teamwork and efficiency within OnPoint! One of our major goals is to be a bridge between branch staff and operations staff, and I know we will have an awesome time making connections. I am also excited to get to talk to everyone at different branches. I hope that we will foster a stronger feeling of community and empowerment every day.
What are your passions?
The environment, political activism in daily life, and Lady Gaga!
Kris Cruse—Retail Support Line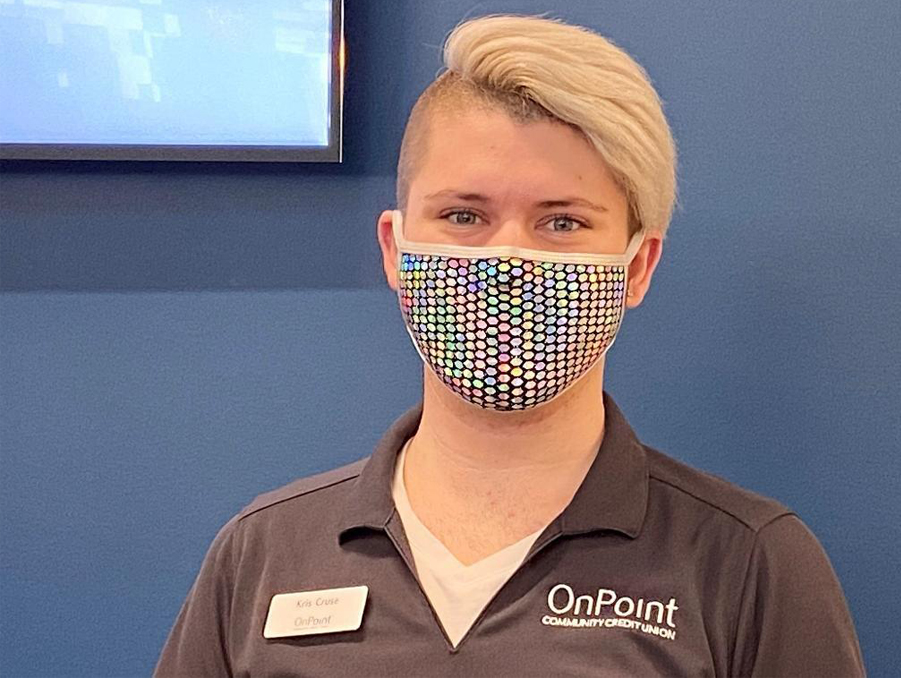 Tell us a little about yourself.
I am a friendly and energetic person. I love the performing arts, food and any opportunity to learn something new. I love meeting new people and building lasting, meaningful relationships. I've held multiple positions in various fields, including fast-food, medical office administration, data-entry and call centers. I began my journey with OnPoint as a Teller at our Hawthorne Branch. A couple of weeks before my one-year anniversary, I was promoted to Retail Support Line and could not be more proud of my progress.
What's your favorite part about being on the Retail Support Line team?
I'm excited to have the opportunity to familiarize myself with other employees throughout the credit union and be a pioneer for a much-needed department.
What is your favorite movie?
One of my favorites is Moulin Rouge! It takes you through all of the emotions and the music is fantastic!
Hana Krafft—Retail Support Line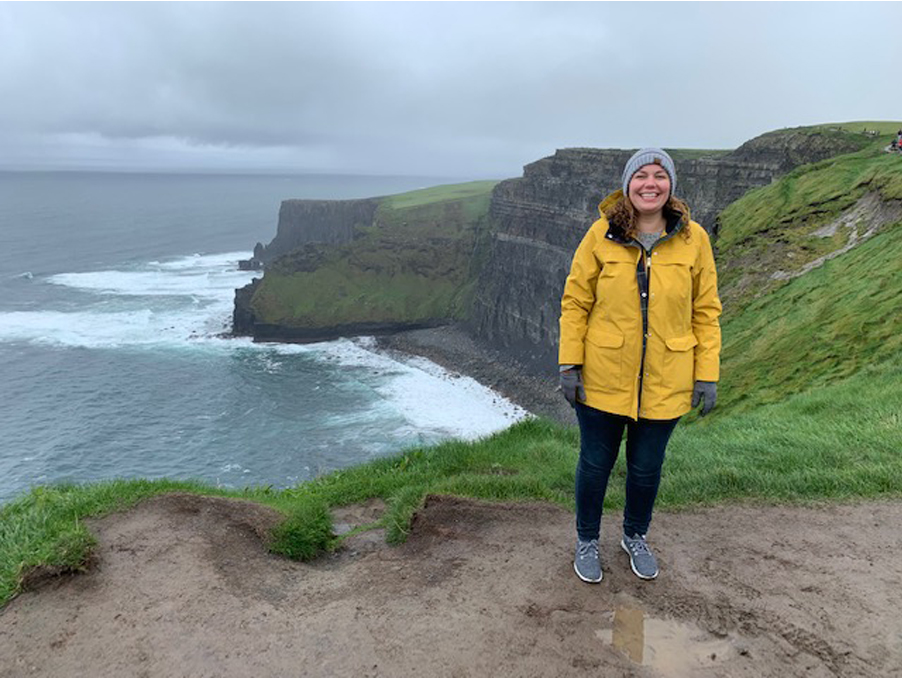 Tell us a little about yourself.
I love the outdoors and thankfully, living in Oregon we have access to so many great spots for hiking and camping. I also love cooking for family and friends, but my biggest passion is traveling! So far, I have been to 17 countries outside the United States. I started my career with OnPoint as a Teller at our 205 Place Branch and held positions at our Rose City and Cherry Park branches as well. During our COVID-19 closures, I even helped at the Gresham Branch. I am so excited to get our new Retail Support Line team up and running, especially with all the new Fred Meyer branches we will be opening. I think we will be a great bridge between the front and back-office departments.
What do you enjoy most about working at OnPoint?
The people—both employees and members. Also, the feeling that we are all in this together like one big family. And, I enjoy that there are so many opportunities to grow and try new things!
Leticia Salas Caro—Retail Support Line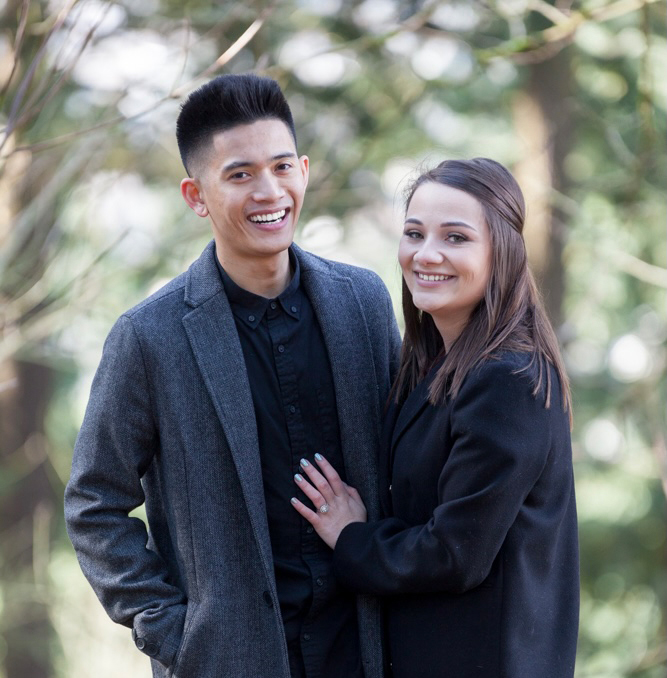 Tell us a little about yourself.
I was born and raised in Oregon. While I love to travel, I have no plans on living anywhere else. I enjoy spending time outdoors, either camping or boating, playing soccer and watching scary movies. I have been married to my husband Jeff for three years and have two sons, a 10-year-old Black Lab named Damier and a one-year-old toddler, Nico. Before joining OnPoint, I was a Teller at a large commercial bank for two years. Once I had gained some industry experience, I knew I had to make the move to an institution that valued its members and the member experience. I have now been with OnPoint for seven years! I am excited about being a part of the Retail Support Line team and this new journey. This team is full of talented individuals, and I am grateful to learn from each of them.
What is your favorite fruit/vegetable?
Cucumbers. Cucumbers with lemon or lime and hot sauce. SO GOOD.
Interested in joining our team? Learn more about a career with OnPoint.