The OnPoint spotlight is an ongoing blog series that highlights our employees and takes a closer look at the drive and personality of individuals on the OnPoint team. It is one way we show our appreciation for their hard work and achievements while helping our community get to know the people who make things happen here at OnPoint.
This week's employee spotlight is Ashleigh Lowell, Member Service Representative at the North Lombard Branch, which opened on March 16. She is thrilled to participate in the expansion into the St. Johns and Portsmouth neighborhoods and she's excited to welcome the community into our new branch.
Here is what she had to share about her life and experiences at OnPoint:
Tell us a little about yourself.
I was born in Portland, but when I was five, we moved out to Scappoose, where I was raised. I was always attracted to the city, so when I turned 18, I immediately moved back to Portland and have been here ever since. We are active members of the North/Northeast Portland community, participating in local activities and volunteering often. I have a big family that means the world to me—my partner is a local barber, and my kids attend school and participate in sports and activities here.
What were you doing before joining OnPoint?
I did a little bit of everything before joining OnPoint in 2016 as a Teller. I worked seasonally at H&R Block for 10 years. I also worked at other financial institutions and was a cashier for Fred Meyer.
How do you feel about your new branch?
I am so excited to help the new North Lombard Branch! I can't wait to share all of the amazing opportunities OnPoint has to offer with the North Portland community. I have been with the Lloyd Center Branch since I started in 2016 and I will miss that team dearly. However, it is an honor to help one of our newest branches.
Do you have any strange phobias?
Cotton Balls! Yuck!
Have you ever won anything?
I once won an award for my penmanship! I get compliments on my handwriting daily and there have been numerous times that my handwriting is mistaken for typed words.
Who is your favorite superhero?
I am a huge Marvel fan and I have to say that my favorite character is Spiderman.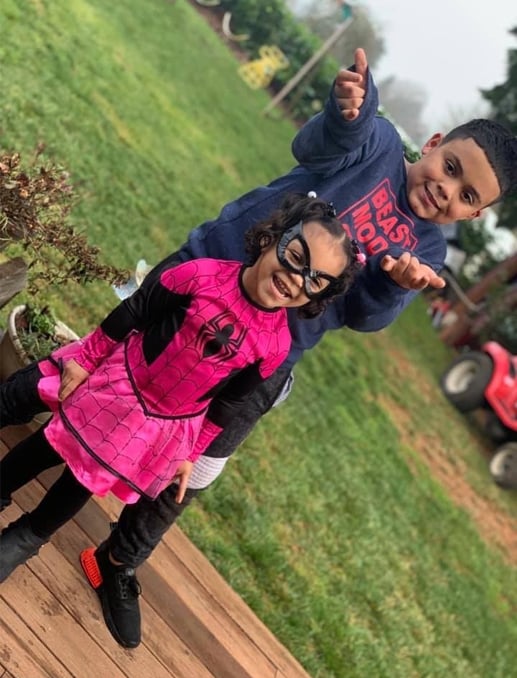 What was the best concert you've ever attended?
Definitely Spice Girls! My Dad took my sisters and me when we were young, and it was a night I will always remember.
Do you volunteer anywhere?
I try to volunteer as much as I can, and I recently started volunteering for Financial Beginnings—I LOVE it! It feels so good to empower young people with financial education.
Would you like to learn more about OnPoint? You can meet Ashleigh and the rest of our North Lombard Branch team during our upcoming grand opening event on August 22, 2020, from 9:00 am to 1:00 pm.
Interested in joining our team? Check out our current open positions.