The OnPoint spotlight is an ongoing blog series that highlights our employees and takes a closer look at the drive and personality of individuals on the OnPoint team. It is one way we show our appreciation for their hard work and achievements while helping our community get to know the people who make things happen here at OnPoint.
This week, we are recognizing our six recent Accelerated Platform Training (APT) program graduates: Alyssa York, Eric Steffen, Jennifer Schlottmann, Jeremy Dehut, Lacee Swanson, and Samara Bonsey. The APT program provides an excellent opportunity for employees to focus on gaining the new skills they require to advance in their careers here at OnPoint.
This employee spotlight is on Eric Steffen, Member Service Representative at our Fremont & Williams Branch. Eric was able to advance to his new role after completing OnPoint's APT program.
Here's what he had to share about his life and experiences with us here at OnPoint:
Tell us a little about yourself.
I live in downtown Portland with my little angel of a dog, Mara. She's a boxer and keeps me pretty occupied. If I could be any animal, it would be a dog. Outside of enjoying my time with her, I like to hang out with friends, either playing video games and board games or checking out local bars. Right now, my favorite video game is "Animal Crossing" on the Switch, and for the longest time, my favorite board game has been Monopoly!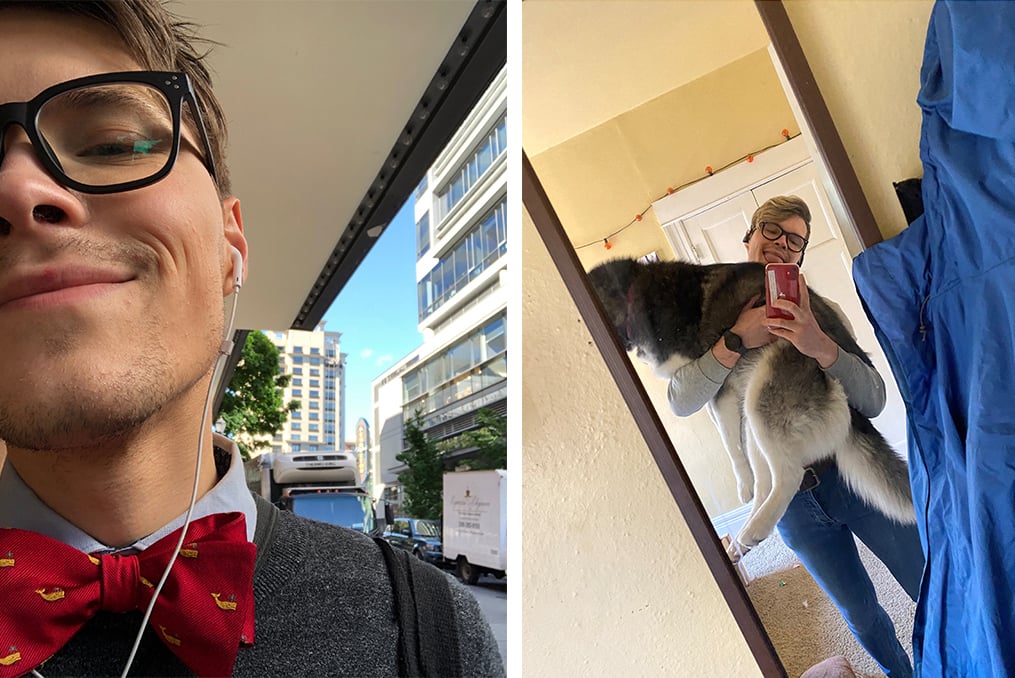 What is your history with OnPoint?
I started working with OnPoint in October 2018 as a Teller at the SW 5th & Harvey Milk Branch. This Teller role was my first post-college job. I have to thank the NW 27th and Vaughn Branch team as I was their first APT employee, and I could not have had a more supportive team throughout the program.
How are you assisting our members during the COVID-19 pandemic?
I am assisting our members during the COVID-19 pandemic by helping out with our Member Services calls and the bike/walk-up window at our Fremont & Williams Branch. Educating members on options available to them during this pandemic can help them get through many financial uncertainties. Members have shown gratitude for OnPoint being there to help them and give them peace of mind through these unsettling financial times.
What were you doing before joining OnPoint?    
I was finishing school and working on my degree in Political Science at Arizona State through their online program. My goal is to eventually go to law school sometime down the road.
What is your favorite podcast?
My favorite podcast is Ologies, a comedic science podcast hosted by Allie Ward. Topics include space, bugs, earth, the human body, etc.
Have you ever run a marathon?
I have run two marathons—the Mankato Marathon in Mankato, Minnesota, and Grandma's Marathon in Duluth, Minnesota. I'm currently debating on doing the Portland Marathon this year.
How would you describe your team in one word?
Fabulous.
Interested in joining our team? Learn more about a career with OnPoint.