The OnPoint spotlight is an ongoing blog series that highlights our employees and takes a closer look at the drive and personality of individuals on the OnPoint team. It is one way we show our appreciation for their hard work and achievements while helping our community get to know the people who make things happen here at OnPoint.
This week, we are recognizing our six recent Accelerated Platform Training (APT) program graduates: Alyssa York, Eric Steffen, Jennifer Schlottmann, Jeremy Dehut, Lacee Swanson, and Samara Bonsey. The APT program provides an excellent opportunity for employees to focus on gaining the new skills they require to advance in their careers here at OnPoint.
This employee spotlight is on Jeremy Dehut, who started with OnPoint in 2017 as a Teller/Teller Coordinator at our Kruse Meadows Branch and now works as a Member Service Representative at our Murrayhill Branch. Jeremy was able to advance to his new role after completing OnPoint's APT program.
Here's what he had to share about his life and experiences with us here at OnPoint:
Tell us a little about yourself.
I am goal-oriented, driven and hard-working. I thoroughly enjoy pushing myself to new limits and out of my comfort zone, such as picking up snowboarding and competing in Spartan races. I'm always up for a new adventure and looking for places to explore.
What is your history with OnPoint?
In August of this year, I will hit my three-year mark with OnPoint. In that time, I have been fortunate enough to work up to the Teller Coordinator position and be accepted into the APT Program to become a Member Service Representative. The managers at the Kruse Meadows, Murrayhill and McMinnville Branch have been amazing to work with and incredibly committed to their teams' success.
What were you doing before joining OnPoint?
I was working as an Associate Manager at Regal Entertainment Group for a little over nine years. I had also recently graduated from Western Oregon University in Business Administration with a Minor in Economics.
How are you assisting our members during the COVID-19 pandemic?
The McMinnville team is doing its best to accommodate our members to ensure their health and safety. We are maintaining safe spaces by cleaning counters between member visits and assisting over the phone as much as we can to limit their exposure within the branch. One example stands out: Myself, Alexa Ghores and Brianna Hayter assisted in opening a new membership for two folks with health concerns. We were able to get all the necessary information to open the membership ahead of time, and when they arrived, Brianna went out to their car to finish the setup of their membership with OnPoint.
What was your experience with the Accelerated Platform Training (APT) program?
The program was a great hands-on experience and helped with the learning process. Participating allowed me to see just about anything and everything that came through our OnPoint lobby. Our members have diverse needs, and OnPoint offers many unique services to meet them. Through the program, I was able to take the time to ask questions and talk through processes to get comfortable and confident in my role.
What is your favorite season?
I love wintertime, mainly for the snow, Christmas lights and the Christmas smells.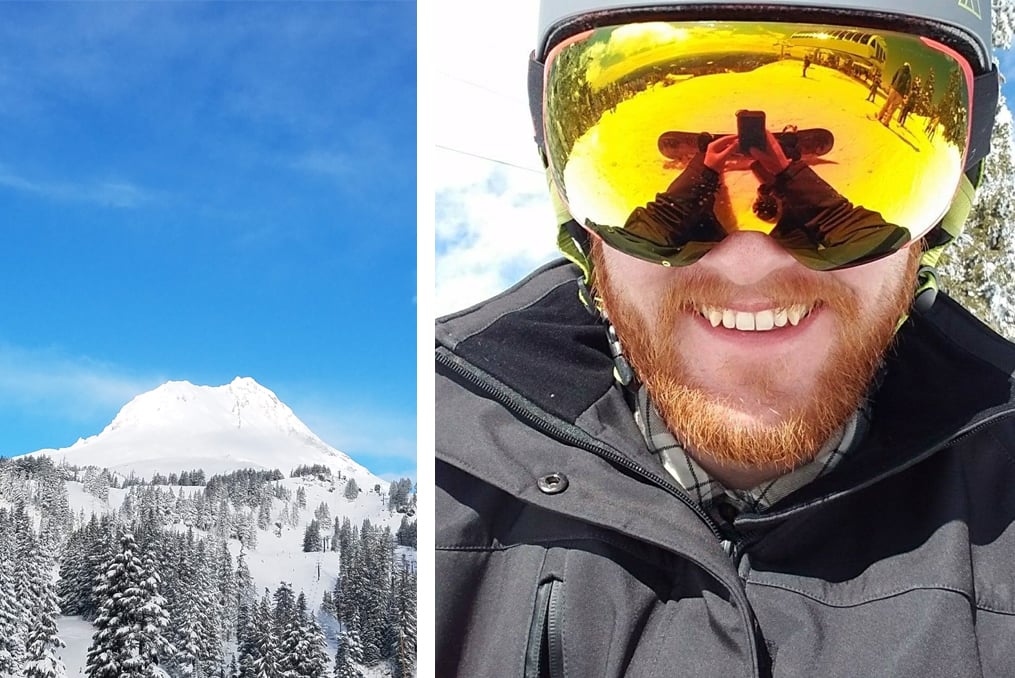 Who is your celebrity doppelgänger?
I have been told I look like Bill Walton and Steven the Pirate from the movie Dodgeball: A True Underdog Story.
What's the one thing you've waited for the longest in line?
I waited in line to test the video game "Borderlands 3" before it was released.
What are your favorite hobbies or activities?
I enjoy snowboarding, Spartan races, cooking and playing with my Australian Shepherd.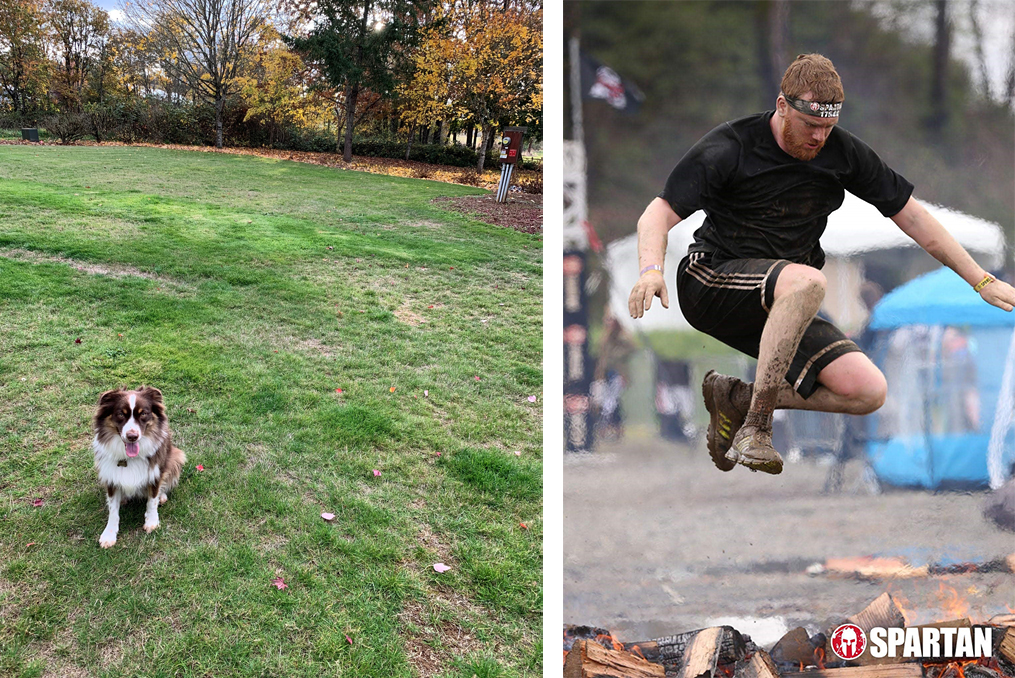 What is the coolest thing you are working on right now?
A close group of friends and I are trying to start a video game company! We all have similar backgrounds working for small startups and writing code to create games. Another thing I'm working on is homemade pizza; I make dough using a beer dough recipe. Fun fact: My pizza has to have pineapple on it!