The OnPoint spotlight is an ongoing blog series that highlights our employees and takes a closer look at the drive and personality of individuals on the OnPoint team. It is one way we show our appreciation for their hard work and achievements while helping our community get to know the people who make things happen here at OnPoint.
This week, we are recognizing our six recent Accelerated Platform Training (APT) program graduates: Alyssa York, Eric Steffen, Jennifer Schlottmann, Jeremy Dehut, Lacee Swanson, and Samara Bonsey. The APT program provides an excellent opportunity for employees to focus on gaining the new skills they require to advance in their careers here at OnPoint.
This employee spotlight is on Lacee Swanson. Lacee started with OnPoint in 2018 as a Teller at our 205 Place Branch. She recently completed our Accelerated Platform Training (APT) program and is now a Member Service Representative.
Here's what she had to share about her life and experiences with us here at OnPoint:
Tell us a little about yourself.
I am a recent graduate from the APT program, which helped me to become a Member Service Representative at the Lloyd Center Branch. When I'm not at work, I like to relax at home with my fiancé or hang out with my friends and family.
What is your history with OnPoint?
Being at OnPoint is a rewarding experience. Usually, when one faces change at other companies, it is because people have left, but here at OnPoint, it's because people are moving up and advancing in their career. I'm excited to continue in my new role, and it gives me peace of mind to know that there are so many possibilities for where my path may lead.
How are you assisting our members during the COVID-19 pandemic?
I am working from home, assisting with member service calls. This way, I can protect both our members and my community by limiting my contact and doing my best to socially distance during this time.
What was your experience with the APT program?
I loved the experience because it allowed me to be fully immersed in learning. It's not very often that you are given the opportunity to focus solely on training, whether it be classes at the headquarters in Montgomery Park, shadowing other departments or sitting in on transactions with your peers. It's a unique program, and I'm grateful to have been a part of it.
Do you have any pets?
I have a dog named Sunny, who is my pride and joy! His favorite hobbies are eating, sleeping, talking and running. He gets the first three from me, but the running thing must have skipped a generation.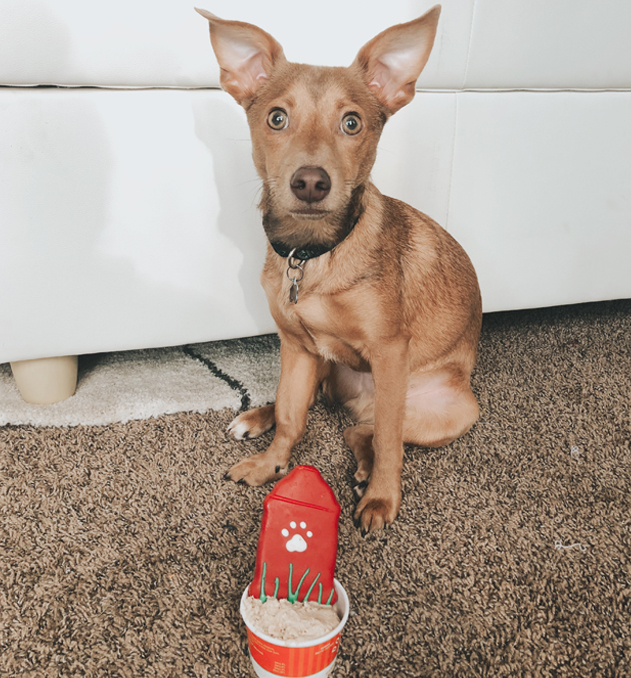 Who inspires you?
My parents inspire me. They are two of the hardest working people and my best friends. Life isn't always easy to navigate, but I'm blessed to have their support and guidance. Everything I have and am is because of them.
What is your favorite movie?
Grease. I was convinced I was going to marry John Travolta for most of my childhood and believe it could still happen. You never know!
Where is your favorite place in the world?
Flower festivals. I love plants and flowers and try to go to as many of the beautiful festivals as I can. My favorites are the Lavender Festival and the Dahlia Festival. I use lavender for baking, and my parents grow dahlias, so those two are always super fun.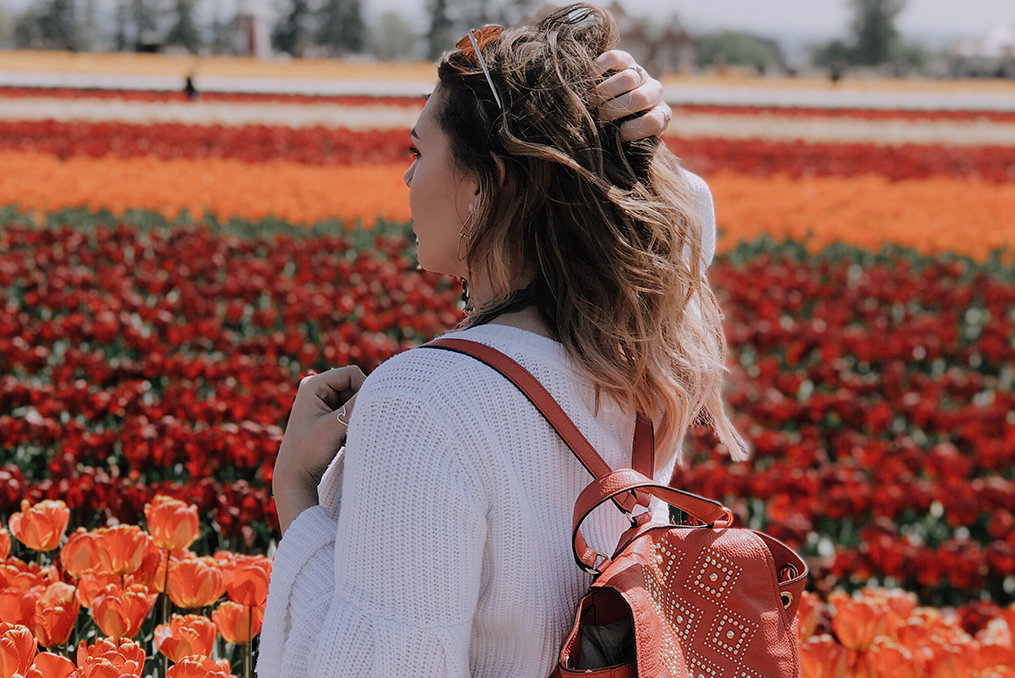 Interested in joining our team? Learn more about a career with OnPoint.